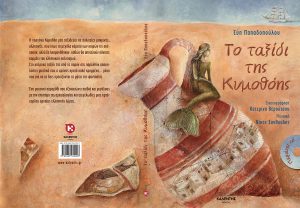 This archeological tale takes place on the island of Naxos. Ιt describes the Mycenaean city of Grotta, which flourished around 1400-1200 B.C. A big part of the city remains nowadays under the sea but strong maritime currents make almost impossible any archaeological excavation.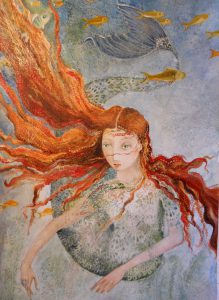 In the tale, Kymothoi, a mermaid who lives in the sea around Naxos' island, will meet Filista, a young girl, who lives in the Mycenaean city of Grotta. Soon they will become best friends. As days pass by, they will exchange information about their two different worlds, offering each other a magical trip. Unfortunately, the sudden inundation of Filista's city will oblige her and her family to abandon their home but Kymothoi will decide to stay there forever and protect her friend's city, bringing the largest waves each time someone would try to reveal and destroy it.
Through storytelling, original music and songs, with reconstructed ancient lyre, as well as games created on the basic principles of archaeology and music, the public acquires knowledge about the everyday life and the living conditions of the people in 1200 B.C. while participating in various activities throughout the duration of the archaeological tale.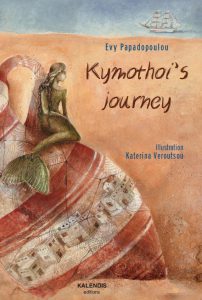 There is an English version available from 29th July 2019
You can buy the english version here.
You can buy the Greek version here.